Automate

your Logistics Processes
Prepare and manage all your shipments online, create address books, print your electronic labels, track shipments and automate your logistics processes with our state-of-the-art technology.
Use a single shipping account to manage and view all the logistics of your company or business.
Connect your own ERP, online store or system with our services through our API.
Use our apps to connect your e-Commerce, marketplace or website and synchronize your orders.
Artificial Intelligence

at the Service of your Business
We use statistical analysis to help you choose the best shipping option in time and rate.
We provide your company with various logistics services in a single company, providing you with a superior reliable service.
Our system continuously analyzes your operation.
We suggest the best routing option for your shipments based on reliable statistical analysis.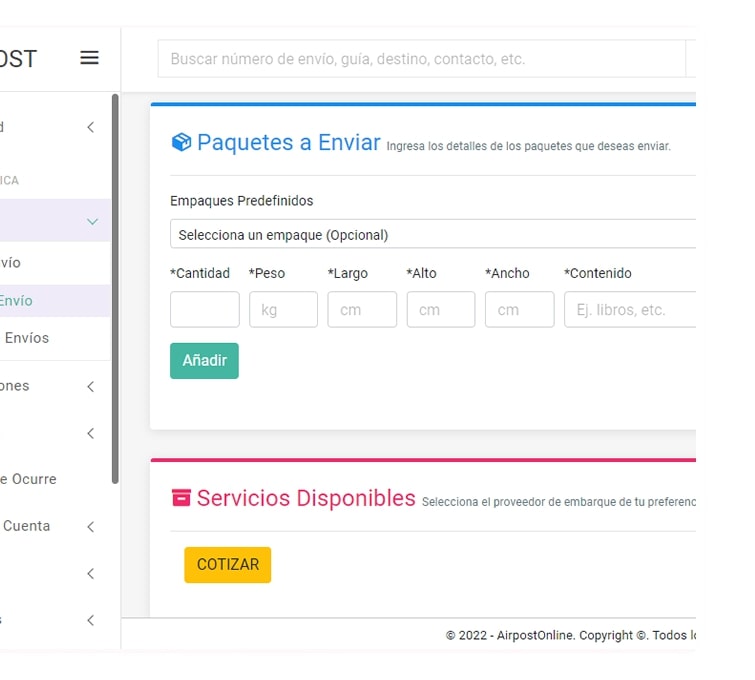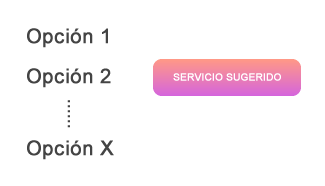 More than 50,000
clients
trust us
We are your
Best

Choice
More than a supplier, we are your business partner. Thousands of clients trust us.
Service Quality
Premium Assistance
Cutting-edge Technology
ADVANCED LOGISTICS FOR YOUR BUSINESS
We Cover

Any Shipping Need
Optimized
Reports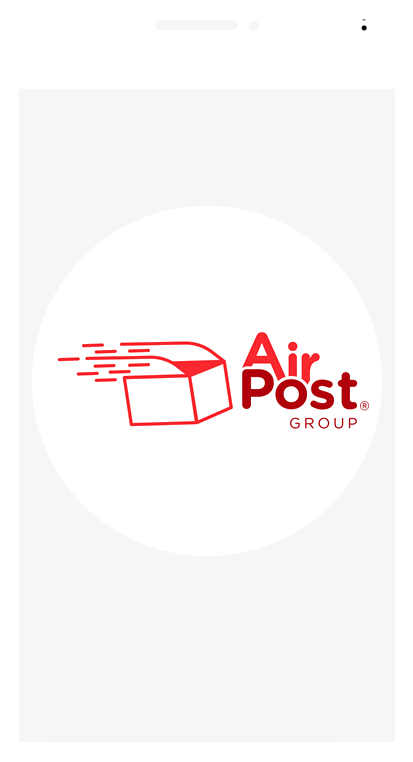 Testimonials
We Exceed

Your Expectations
Good option for urgent shipments. The have a very trained staff.

Arturo Villalobos
Fast and reliable.

Erick Miranda
First class service, an excellent option for shipping and you can send with confidence and security.

Laura Lomelí
I really like the attention provided by the staff, the shipments are fast and at the best price.

Joaquín Fernández
Excellent service and very affordable prices.

Alfredo Gómez


Integrations
Sync your Shipping Info

With your Favorite Platforms
We have a wide variety of options for your shipments and integrations to facilitate the logistics of your company.







Frequently Asked Questions
We Answer

the Most Frequently Asked Questions
You have more questions?
Contact us and an executive will assist you.
Contact us
For security reasons and government regulations it is not allowed to send:

Weapons of any kind.
Jewelry.
Money.
Values.
Drugs.
Pornographic material.
Human remains or ashes.
Explosives.
Compressed gases.
Illegal substances and items.
Antiques and works of art.
Cigarettes and electronic cigarettes.
Credit cards.
Perishable items.
In a shipment, both measures must be considered since there may be a package that takes up a lot of space, but that physically weighs very little; or a package with little volume, but with a very high weight. That is why a formula is used to compare both measurements and define a single value.

To calculate the volumetric weight, the package must be measured in cm (height, width and length). These values ​​are then multiplied together and the result is divided by 5,000. The result of the volumetric weight is compared with the physical weight in kilograms and the highest value is the one considered when sending the package.

Example:
A package weighs 15 kg and its measurements are 30 cm x 50 cm x 60 cm.
How much will the courier charge me to send this package?
The result of the volumetric weight is:
(30 x 50 x 60) / 5,000 = 18
In this case, the volumetric weight is greater, so 18 kg should be considered when sending the package.
Yes, we have a pick up service for your shipments. In certain risk locations or extended areas, the pick up service may be limited to certain days.
All shipments have a default insurance of 30 Units of Measurement and Update (UMA) in case of damage or loss (does not include robbery with violence). Additionally, you can contract an optional insurance for your shipments that covers damage, loss and violent robbery.
Yes, all shipments include home delivery service for free. If required, you can also send to a shipping center at no additional cost.
For parcel and courier shipments the maximum weight is 70 kg. For pallets or LTL service, the maximum weight allowed is 2,000 kg or 4 cubic meters.
Yes, the shipping rates already include Value Added Tax (VAT) according to current tax provisions.
Our Commitment is to Provide You With the
Service Quality

that you Need.